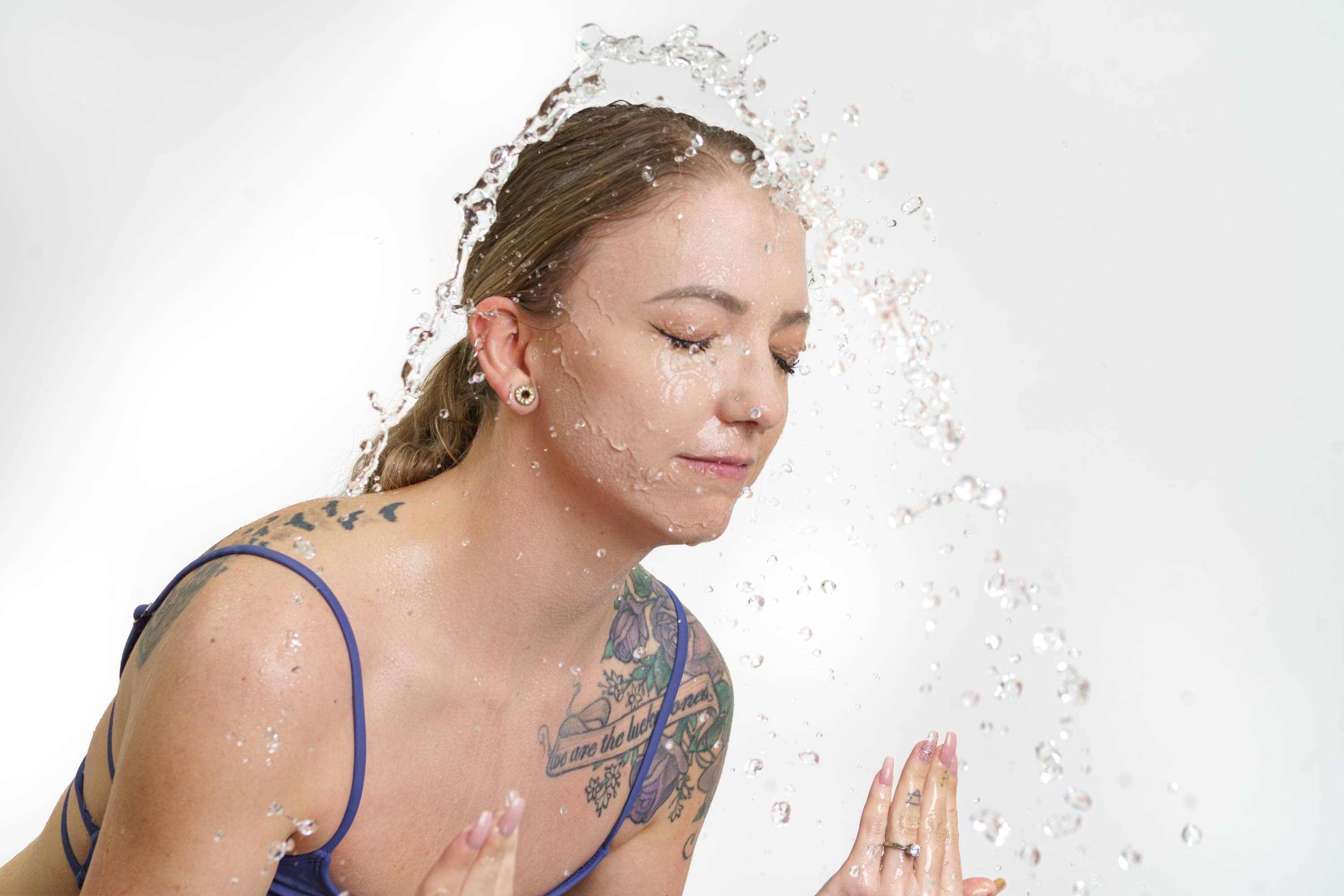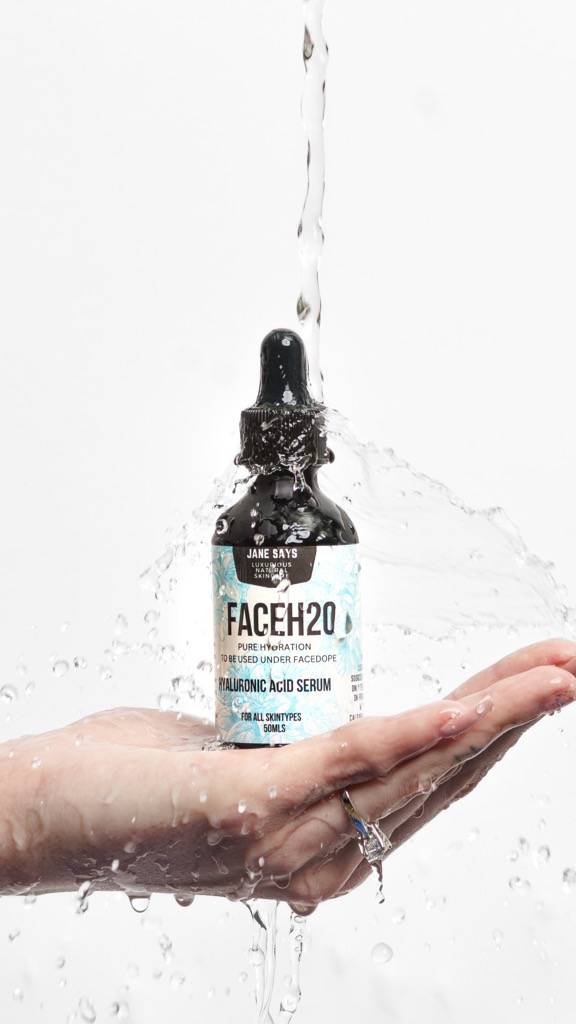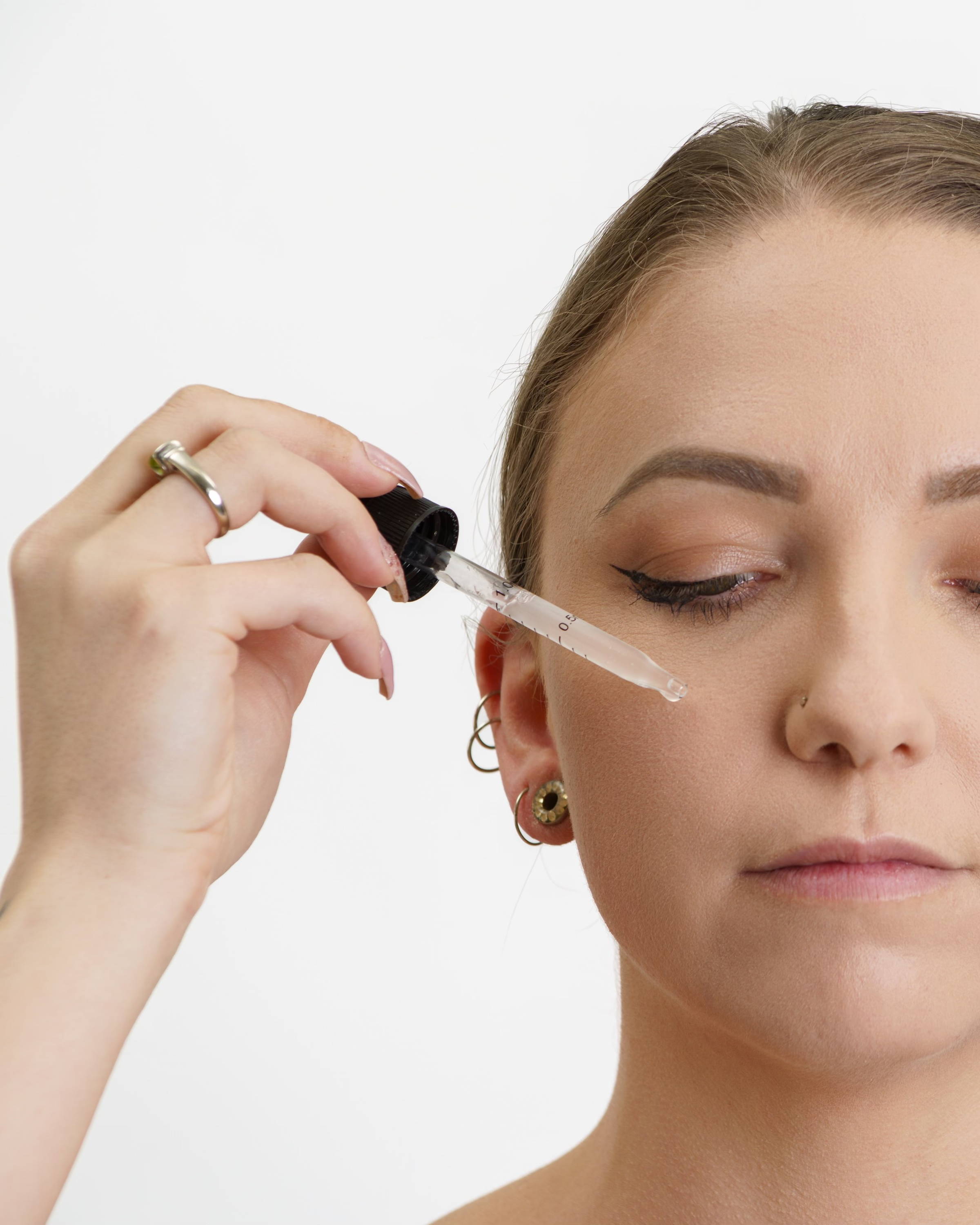 The Jane Says OG's
Face Dope Facial Oil Collection
Face Dope facial oils are dosha specific and act to balance out your skin, whatever your skin type.
If you don't know what dosha you are, scroll down to the bottom of this page to take our digital quiz which will tell you which Face Dope is best for you.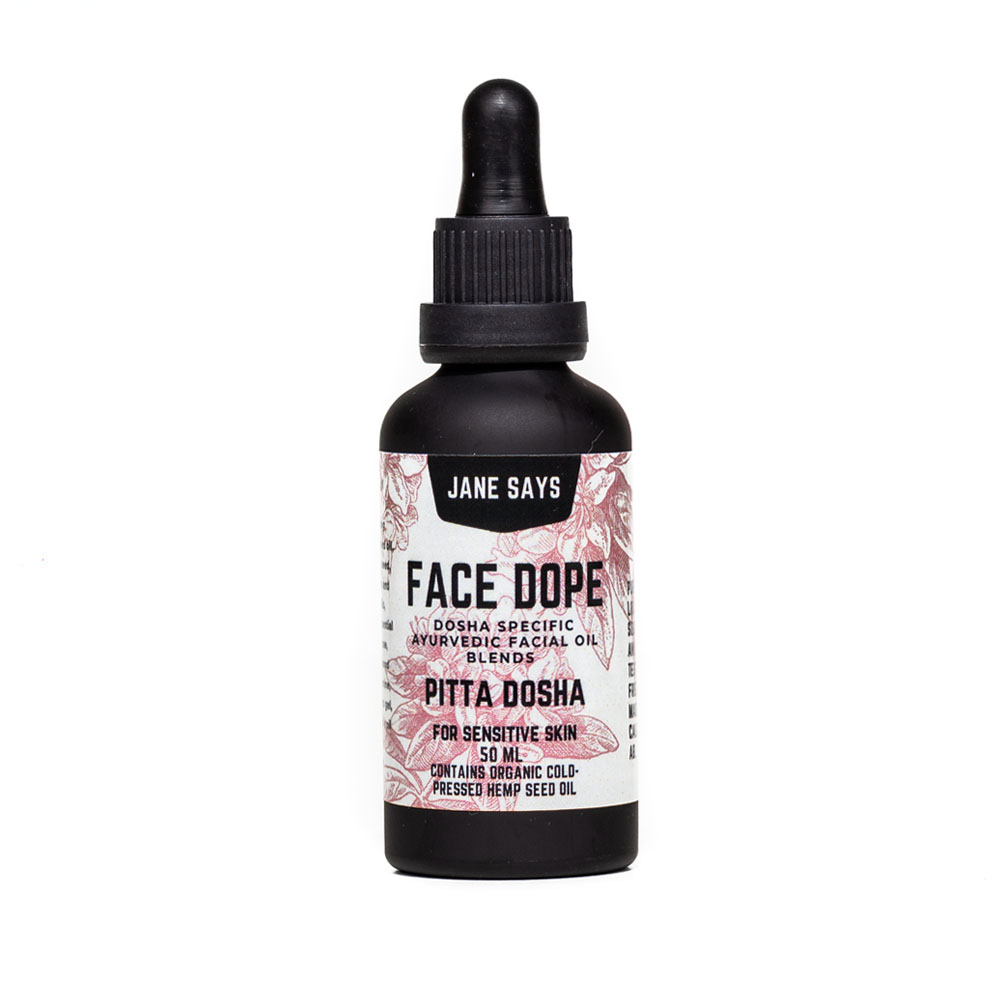 PITTA DOSHA SERUM FOR MATURING OR SENSITIVE SKIN $40

One of the three main doshas, Pitta Dosha, made up of fire and water elements.

Typically for a more sensitive skin type but is also anti-aging and great for mature skin.

KAPHA DOSHA SERUM FOR OILY OR ACNEIC SKIN $40

One of the three main doshas, Kapha Dosha, made up of earth and water elements.

Typically an oilier skin type.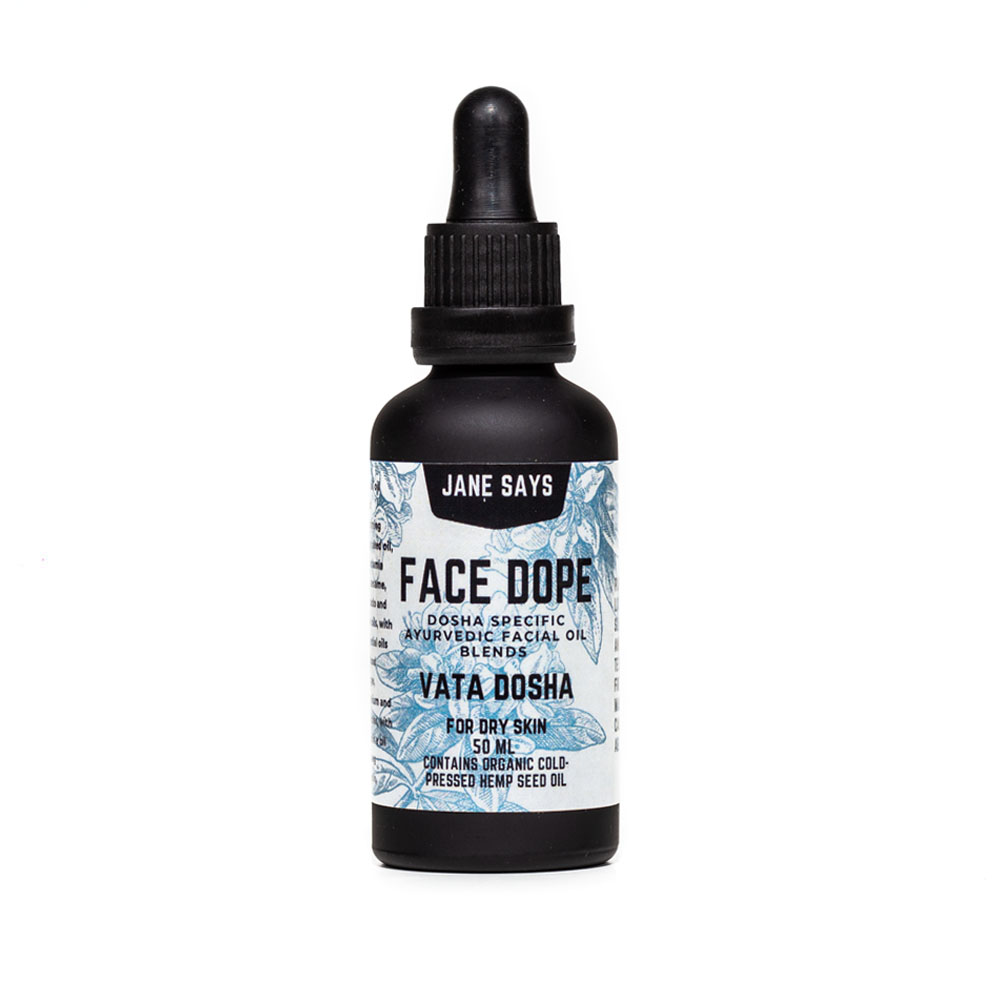 VATA DOSHA SERUM FOR DRY SKIN $40

One of the three main doshas, Vata Dosha, made up of air and water elements.

Typically a drier skin type.

15 ml's of the highest quality ingredients in a rollerball.
Peppermint, Rosemary, German Chamomile, and Basil to help prevent and relieve even your worst headache! A gorgeous natural teal color is visible thru the clear label of this long, sleek applicator bottle.
Great to use throughout your work day on the computer to refresh too!
The roller ball is available in rose quartz or lapis lazuli. So even the part that touches your skin is healing.
Crystals are also inside to bottle to infuse their healing power into the headache blend. $24
PURE, LOCALLY SOURCED AND ONLY TESTED ON WILLING FRIENDS!

WANNA BE DOPE?
AND IF YOU'RE CONCERNED ABOUT WHAT YOU'RE PUTTING ON YOUR SKIN YOU'VE FOUND YOUR PRODUCTS!
 And if you want a glowing healthy complexion we are here for you.  
Jane Says knows you care about what goes in your body. We are an entirely unique and holistic approach to skincare that you've been missing.
  There are three different types of Facedope. One for each dosha. And two different skincare lines for Vata, Kapha and Pitta. These are called doshas and are an integral part of Ayurveda.
Scroll to the bottom of this page to take our digital quiz to determine your dosha and what products you should be using to bring balance to your skin.
Ayurveda is a thousand year old healing modality from India. The healing theory behind Ayurveda is that everyone has one dominant dosha, or element from nature. Vata means a person has more air element, Kapha means more earth element and Pitta means more fire element.
Vata skin tends to be drier, Kapha skin oilier and Pitta skin is more sensitive. Maturing skin is also nourished perfectly with our Pitta line.
When you use Jane Says products you will experience luxurious, health driven skincare, and your self care routine is taken to the next level.