NATURAL AYURVEDIC SKINCARE THAT NOURISHES YOUR SKIN, MIND AND BODY.
SUPPORT THIS SMALL, WOMAN OWNED BUSINESS PROUDLY LOCATED IN CALGARY, ALBERTA, CANADA.
Face Dope Skin Serum Dosha Collection
Face Dope facial oils are dosha specific and act to balance out your skin, whatever your skin type.
If you don't know what dosha you are, scroll down to the bottom of this page to take our digital quiz which will tell you which Face Dope is best for you.
PURE, LOCALLY SOURCED IN CALGARY, ALBERTA. ONLY TESTED ON FRIENDS NOT ANIMALS! VEGAN AND ECO-CONSCIOUS TOO.

---
Jane Says products are all hand-made individually and made as fresh as possible. Our creator is a woman with 20 years in the Spa industry. Colleen is a Registered Massage Therapist, energy healer, and holistic Facialist. She has extensive aromatherapy and natural skincare creation experience and training. She is committed to helping people live healthy and happy lives and her products speak for themselves. Only the highest quality ingredients are carefully chosen and the upmost care is taken to ensure the best products you can buy is produced. She really cares and it shows! Jane Says Blends is proud to be a small, female owned business in beautiful Calgary, Alberta.
Colleen's Facedope product encompasses an entirely unique holistic approach to skincare. From base and essential oils to organic cold-pressed hemp seed oil , vitamin E and vegetable glycerin, we are nourishing your skin, mind and body. We hope you love your oil as much as we love ours! Every bottle is hand blended and made with good vibes.
Only the best base and essential oils are blended with organic hemp seed oil, vitamin E oil which is a natural preservative, and vegetable glycerin which draws water into the skin and keeps it there. Our essential oil blends are also an amazing aromatic journey. Make sure to inhale the aroma deeply before application so your body can reap the physiological effects of the aroma as well. After a brief massage your skin your skin is left glowing and hyrdated, nourished from mother nature with the purest, highest quality ingredients possible.
There are three different types of Face Dope, Vata, Kapha and Pitta. These are called doshas and are an integral part of Ayurveda. Ayurveda is a thousand year old healing modality from India. The healing theory behind Ayurveda is that everyone has one dominant dosha, or element from nature. Vata means a person has more air element, Kapha means more earth element and Pitta means more fire element. Everyone is a combination of these three elements plus water element. Most people will have one dominant dosha. If you don't know your dosha take the quiz on our site and it will tell you what Face Dope you should be using. Vata skin tends to be drier, Kapha skin oilier and Pitta skin is more sensitive.
When you use Jane Says products you will experience luxurious, health driven skincare, which leaves you feeling good about what you are putting on your skin and into your body. We know you will love having our products as part of your daily self-care routine!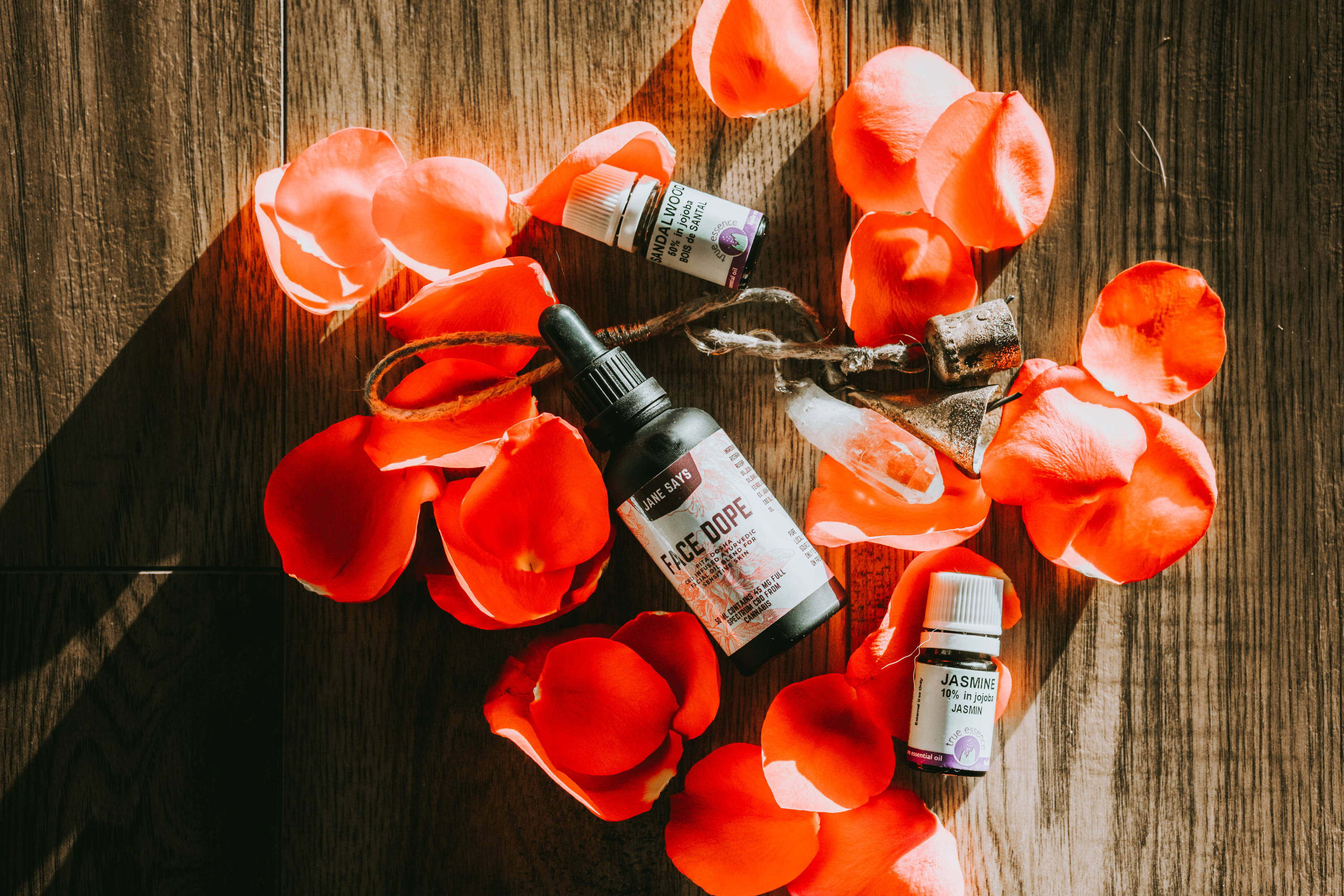 ---