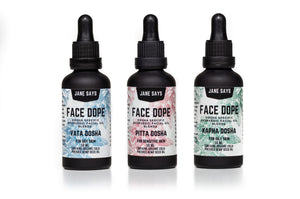 Why have one when you can have them all?
All 3 facial oil blends containing the highest quality base and essential oils infused with organic hemp seed oil and vitamin E antioxidant protection. One for every one in your family or your circle of friends. One for every dosha you know!

PURE LOCALLY SOURCED AND ONLY TESTED ON FRIENDS!