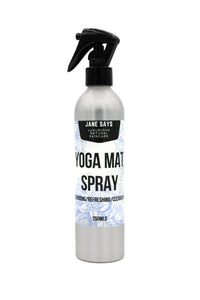 Grounding/Refreshing/Cleansing 
Perfectly balanced essential oils of lemongrass, peppermint, patchouli, cypress and vanilla, equally  ground and refresh.
While 100mls of witch hazel amd tea tree essential oils disinfect leaving your mat smelling like a sanctuary and clean.
Spray directly on mat after each practice. 
Can also be used as an aromatic spray, or linen and upholstery refresher in your car or home. 
it smells amazing!